MAD Architects' first cultural project in Europe, the Fenix Museum of Migration, has broken ground in Rotterdam. The project (see previous coverage here) includes the renovation of the Fenix warehouse, built in 1923, which is located on the city's Katendrecht Peninsula, an important port of immigration in European history. Throughout the past century, the Fenix warehouse has been entwined with the history of Rotterdam, including destruction during World War II, and multiple repairs in the 1940s and 1950s. 
Recent images highlight the striking centerpiece staircase of the intervention, which will extend from the ground and form an observation deck at the top. MAD's renovation of the Fenix warehouse connects the history of Rotterdam with the present. MAD's founder Ma Yansong said, "From a distance, the platform and staircase look like a single entity, but when it's in front of you, it stands as a sculptural work that invites you to explore. It both signifies the Fenix's witnessing of Europe's history of migration from the port, and symbolizes the future of the city."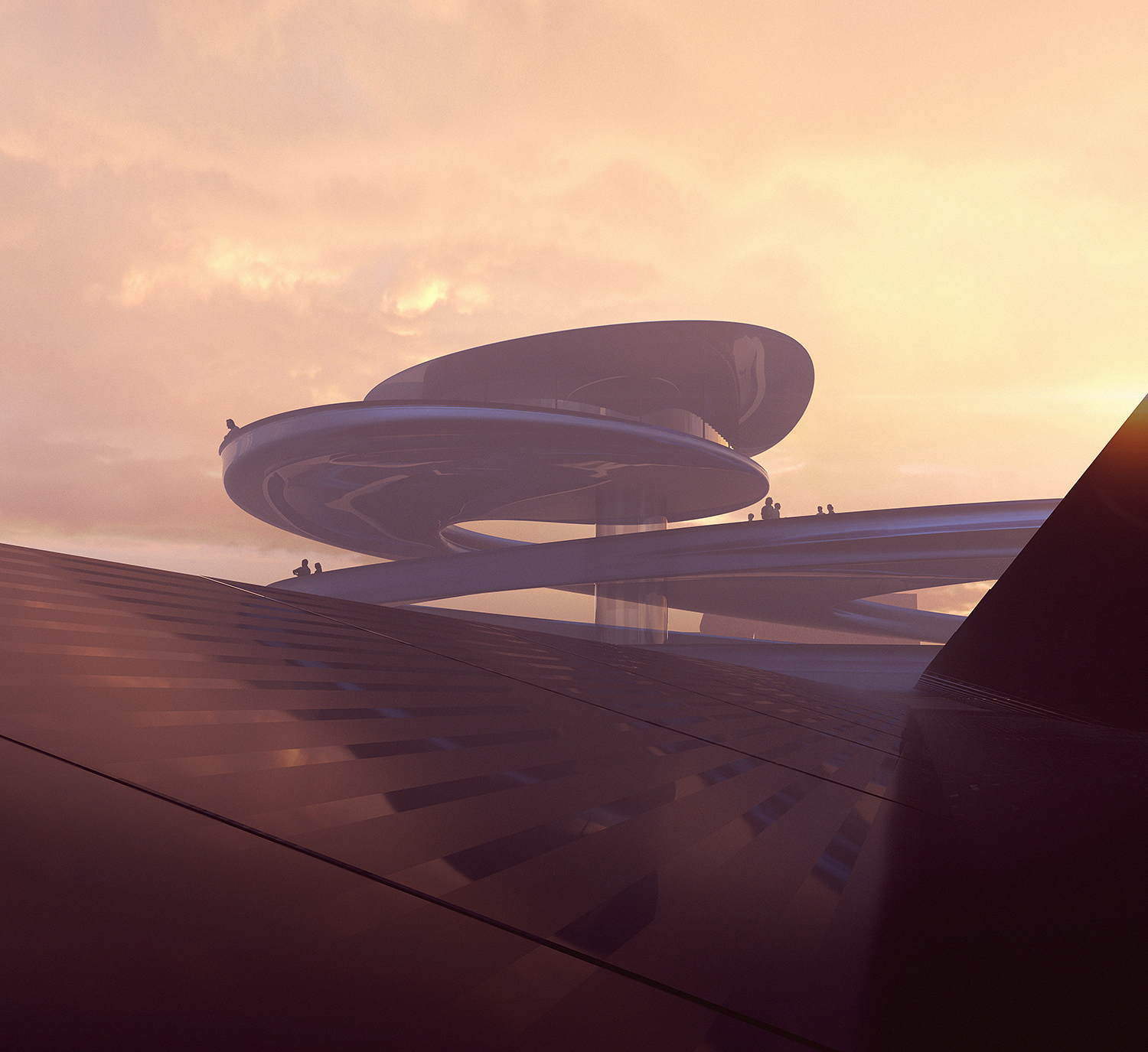 To preserve the building's historical legacy, MAD's renovation embraces the iconic green steel windows and the concrete structure of the Fenix warehouse. In the building's center, the facade and roof are removed and replaced with glass curtain walls and ceilings, creating a flexible and accessible space. The extensive glazing also offers an uninterrupted frame for the scheme's striking centerpiece staircase structure.
The new intervention sees two spiral staircases extend from the ground and form an observation deck at the top. Moving through the space with different rhythms, the staircases break down the massive scale of the original warehouse, adding more human-scale and intimate spaces. The stainless steel and wood materials used for the staircases contrast with the warehouse's original concrete and steel materials, while also evoking the visitors' imagination of boarding a ship.
The FENIX Museum of Migration is also integrated into the surrounding community with a high degree of accessibility, with public entrances from both the riverside and the city. The ground floor combines creativity, culture, and culinary spaces to offer diverse activities, and to make art a part of people's daily lives. After its completion, the museum will hold an exhibition on the theme of "movement," with contemporary artworks and archives curated in collaboration with local and international art institutions. 
With the completion of FENIX, the Katendrecht Peninsula will become a bridge connecting the north and south of Rotterdam, inspiring more people through the universal theme of "migration."