You are decorating your new home; when you Google the term "home design," you notice the mid-century modern design over and over again. If you go to one of the articles that comes up, you will see it is one of the latest trends among decorators. 
What is The Midcentury Style of Furniture?
Mid-century furniture refers to a design style that was popular in the mid-20th century. People in the post-WWII era wanted simplicity in their home design and decor. The style is very straightforward, features straight lines, and focuses on functionality. The design of the furniture went along with the homes being designed at the time.
Furniture started to be mass-produced in the 1940s. Designers found it very difficult and expensive to make pieces with many ornate details in a factory. It was much easier to create furniture that was cut in straight clean lines.
What Materials Are Used?
Teakwood was often used for midcentury furniture. Designers noticed its durability and its ability to capture light well. Rosewood and oak were also often used for the same reason. The wood was combined with metal and vinyl. Many pieces, such as coffee tables and sofas, were curved. Round sofas and S-shaped coffee tables started to show up at this time.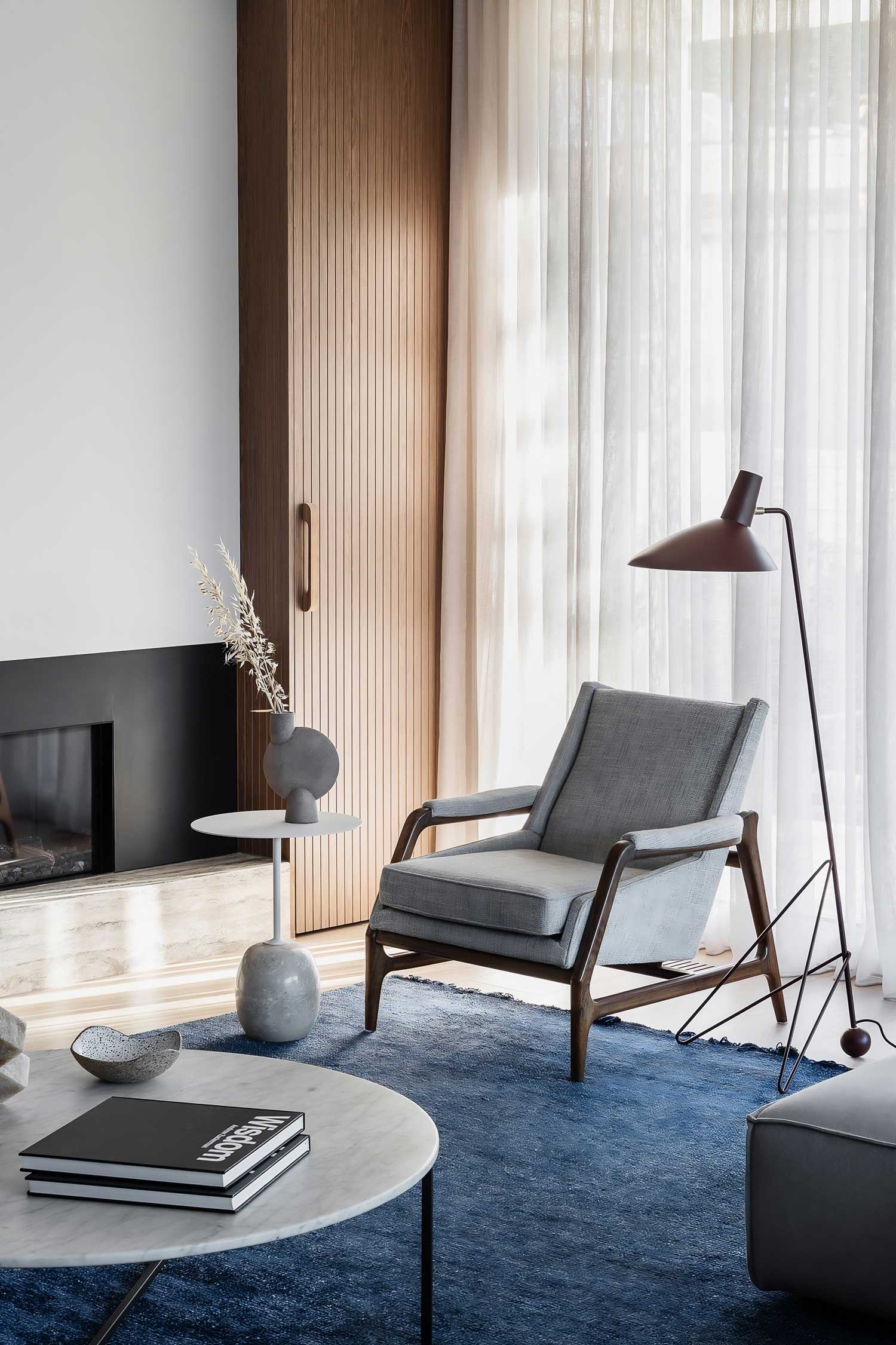 What to Know About Decorating With Mid-century Modern Furniture 
Mid-century modern furniture still features wood prominently. However, it uses more plastic and glass than the original designs did. Designers will often combine several antique pieces of mid-century furniture with several contemporary pieces.
Decorators will often combine modern decor with midcentury furniture. You can contrast a simple mid-century coffee table and sofa with a colorful modern painting or a luxurious rug. 
In the bedroom, a mid-century nightstand will balance out a bed decorated with a colorful comforter and many pillows. A simple teak dresser with raised legs and clean lines will look perfect opposite a colorful and contemporary accent wall. 
An Eames chair is one of the most iconic pieces of midcentury furniture. It is a cushioned chair on four wheels that comes with a footrest. It looks great in both the bedroom and the living room. It has never really gone out of style.
Should I Just Get Antiques?
If you are designing your home with mid-century furniture, a day of antiquing is sure to nettle a usable piece of furniture or two. However, furniture designed in the mid-century will not always work in a contemporary household. For example, a TV table from the 1950s would be useless if you have a flat-screen television. A mid-century desk will not be able to accommodate the wires required for a computer.
Mid-century modern is an inexpensive, attractive, and functional style of design. If you are on a budget or you just want to keep things simple, find a designer who specializes in this popular style.