There's no place like home. The one environment you can tailor to specific preferences and be truly proud of. It's a place where lasting memories are formed, and where you're likely to spend most of your time (in the images Conservatory House / Nadine Engelbrecht). With this being said, it's essential you create a space of comfort and relaxation, tailored to your needs and requirements.
It's important to consider what you want from your home, to determine the home improvements necessary to reach new heights. If you're seeking additional space, or simply love the idea of having an extension on your house, a conservatory or orangery is probably right down your street.
There are subtle differences between the two concepts, which can make it difficult deciding which will be most beneficial based on your current situation. Both are highly versatile options, but what is the right choice? Well, this article will help you on route to making a well-informed decision, one which will offer peace of mind and happiness for years to come. Here we'll be exploring the differences between orangeries and conservatories, but before we get to the nitty gritty let's create a foundation with two base definitions:
What Is an Orangery?
Orangeries became popular during the 17th century when they became part of the furniture among the fashionable elite. Orangeries were perceived as status symbols but had a functional purpose similar to that of a greenhouse. They offered ample protection from adverse weather conditions, allowing consumers to grow citrus fruits at their own leisure. When fruits became more readily available and cheaper, orangeries evolved into luxury environments for exotic plants, shrubs, and other foliage. Orangeries have carried into today's society, though conservatories are more widely observed in homes across the globe.
What Is a Conservatory?
Often confused with orangeries, but more different in composition than most realize. Conservatories have become somewhat of an evolution of the classic orangery. You'll see them attached to homes of all shapes and sizes, serving as extensions and additional living spaces. Usually formed of polycarbonate glazing or translucent glass, conservatories have a tendency to radiate heat during the summer when they can be optimized to their full potential. As a by-product of your conventional orangery, conservatories were initially used to protect shrubs and herb plants.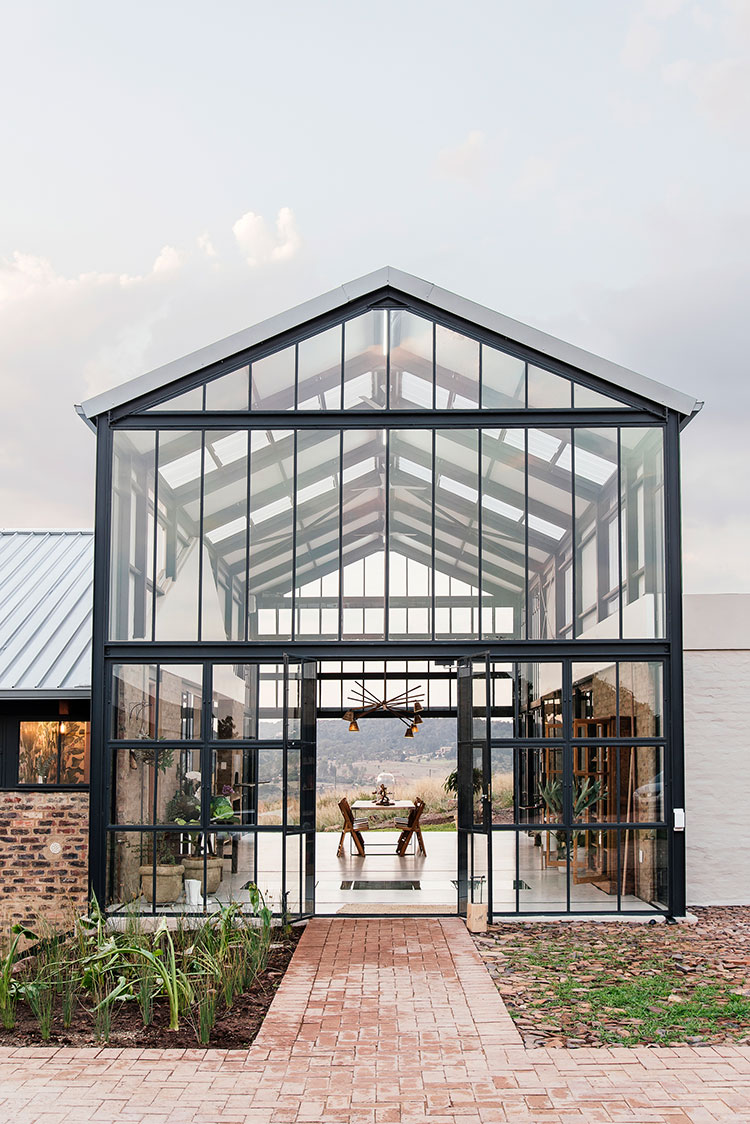 The modern conservatory contains a glass ceiling and wall, which work in complement to allow the correct amount of light in. It is an extension that showcases the great outdoors, making it a perfect option if you have a great garden to display. Natural light is plentiful, and though conservatories can be limited by design and size parameters, they're multipurpose with regards to what they can be used for.
What Are The Main Differences Between Orangeries and Conservatories?
Conservatories
Though the conservatory was birthed from the orangery, it didn't incorporate all the features of its predecessor. The modern conservatory has a higher proportion of glazing, which originally enabled plants to be grown in cooler climates. The features have remained the same despite its purpose changing considerably. I mean let's face it, who do you know that grows fruit from their extension nowadays!
Modern conservatories are built to enable lots of natural light to enter, utilizing glazed surfaces. In some cases, the glazed elements of conservatories are up to 80%, used in accompaniment with minimal brickwork. One of the main advantages of having a conservatory is the seamless access it provides to the garden, which can also be observed from the inside looking out. With decor that perfectly complements the home with regards to both color and theme, above all else, conservatories often feel like an additional room. There are many designs to choose from, including Victorian, Edwardian, and lean-to conservatories.
Orangeries
Orangeries are represented with considerably more brickwork than conservatories have. They're renowned for their solid structures, alongside a roofed lantern as opposed to fully glazed rooftops. Orangeries are more in line with traditional extensions while being built from less glass than conservatories. This offers the added benefit of increased privacy, where homeowners can enjoy a sheltered environment which isn't open to the view of neighbors.
The orangery brings several advantages to the mix, offering a peace of mind and security which is immeasurable. Additionally, the added privacy creates the perfect setup for a kitchen or dining area. Orangeries maintain a touch of class and elegance, involving lots of brickwork that give the area a different feel from your home. This is bolstered with both a glass roof and large windows.
However, like conservatories, orangeries can be designed to match the aesthetic of your home, creating a coordination and effortless transition from interior to exterior. Orangeries are perhaps more upmarket in today's day and age, serving as luxury private spaces which bring a new dimension to your abode.
What Will Work Best For You?
Having learned the differences between the two you'll be much better positioned to decide what's right given your situation. To help with your decision remember your original considerations, i.e. what the area will be used for. Once your priorities are in order and you have a firm grasp on your decision, you can contact a professional to guide you through the process.
Shop around for the best deals and options available, while seeking recommendations to get all the information you need for a great home improvement venture. Remember to choose a government authorized competent person.
Good luck on your journey to creating a wonderful home!