Working out how to plan a new ensuite can be quite tricky. It takes some serious planning and requires an array of different fittings and technical skills. Careful planning from the start can help you to avoid any costly mistakes down the line. 
Take a look at our guide below on how to plan out your dream ensuite so you can create a beautiful space that you can enjoy for many years. 
Assess What You Need From Your Bathroom
You will need to begin by thinking about how you will be using the room and who will be using it. This will affect how you plan out the room. Are you planning on installing a bathtub, a freestanding shower, double sinks, storage solutions? Consider everything that you need in the room.
Following that, you will need to determine the type of space that you're looking to achieve. Are you wanting to create a luxurious spa-like haven or are you planning on creating a more invigorative and energising space. This will affect the types of fixtures and fittings that you choose as well as the colour scheme. 
Don't think about how you currently use the room. Instead, you want to imaging your dream space and how you would want to use it. 
Measure the Space
It's important to start off with a scale plan of your new ensuite. Measure the room carefully and ensure you have accurate dimensions and include all of the features that may affect the design such as doors, windows, and awkward sections of the wall. 
Cut out some to-scale shapes of your desired fixtures and arrange them in the room. This can include things like the toilet, sink, bath, shower, storage cupboards, and anything else you're adding to the room. Rearrange them until you find a layout that works for you. Be sure to leave plenty of space between each fixture and consider how the room will work with more than one person in the space at the same time.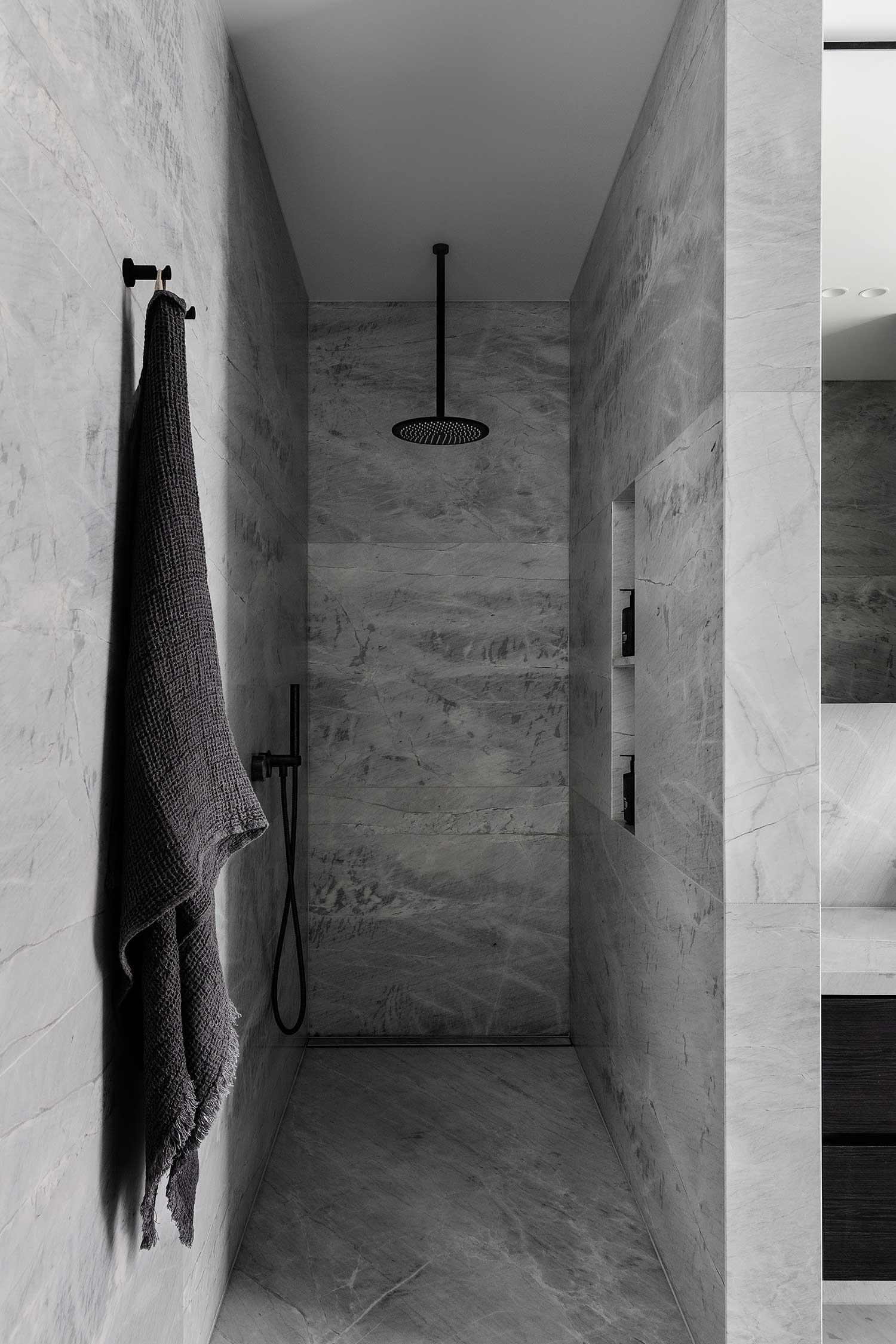 Consider Your Budget
When planning out your ensuite, you will need to think about creating a budget for the work before you get started. You don't want to start on the renovations and then find that you run out of money half way through the project. Having a good, solid budget before you start the work is the best way to ensure that you can complete all of the work properly and within the timescales that you'd like. 
You will need to factor a range of things into your budget. Think about how much you will need for all of the fixtures and fittings. You will also need to consider how much you will need to budget for extras such as flooring, tiling, decorating, and anything else that you may need to add in the room. 
Consider all of the extras such as storage, mirrors, decorative elements, lighting, ventilation, and heating. As a precaution, it's best to give yourself 10% more than the estimated costs of everything to factor in for any mistakes or any changes while the work is being completed. 
You will also need to remember to factor in the costs of labour. Consider all of the tradespeople you will need for the work. Speak to some local tradespeople for some quotes so that you can get a good idea of how much you may be expected to pay for the work overall. 
Speak to Experts
If you're planning a new ensuite, it's best to seek some advice from bathroom experts. Visit some local showrooms and speak to bathroom designers as these will be able to give you some valuable advice and sources of information. 
Bathroom designers can help you make your dream ensuite a reality. They will have the experience needed to maximise the amount of space in the room while also minimising any costly mistakes. 
Hire Relevant Tradespeople

 
When it comes to fitting a new ensuite, you will need to firstly think about hiring a plumber. A plumber will have all of the tools and skills necessary to install all of your bathroom fixtures to a high standard. A plumber will also be able to advise you on the best options for your ensuite. 
You may also need to think about hiring some other professionals to finish the space. Think about your flooring, you may need to hire a flooring expert to install your new ensuite floor for you. If you need any tiling work doing in the room, you may need to hire a professional tiler. You may also need to hire a painter and decorator to finish off the space for you. 
Think about all of the work that will need to be completed and then reach out to the relevant tradespeople. It's best to seek out trustworthy local tradespeople who have good reviews.