Has the Covid-19 pandemic made you skip the gym for several months? Have you slowly gotten out of shape? Do you want to stay healthy and active while still maintaining a safe social distance as the world waits to go back to normal? There is a solution. You can take advantage of the little space in your living room or garage to create a smart home gym that your family will enjoy exercising from. 
2020 saw more efficient smart gyms have been introduced into the market. These gyms are fun and interactive and are way better in performance compared to the older versions. Check out this list of smart home gyms that currently ranks the Top 5 in the market today and see how you can make your quarantine workouts even better and smarter. 
What Makes A Home Fitness Equipment Smart?  
A smart gym is a replication of a commercial gym or an in-studio experience right in the comfort of your home. This means that you get both quality machines and the availability of trainers. 
For a start, gym equipment can be considered smart if it connects to the internet at the basic level. Most modern machines now come with a big screen and a companion app which you can connect to your tv or laptop.
High tech smart fitness machines provide a new level of interactivity by featuring live classes and competitive leaderboards which give you that extra push to keep going. The sense of community makes you feel that you are not alone even in the middle of a pandemic when everyone is safely working out in their homes. 
Smart weight machines also have the ability to store previous routines and by doing this, they can encourage the user to add some resistance weights to avoid plateauing. When using a smart gym, your online trainer can be able to access your online biometrics and can be able to advise you accordingly. 
There are several factors that you will need to consider when purchasing a smart fitness smith machine. Here are three important tips that will help you when choosing your best home smart gym.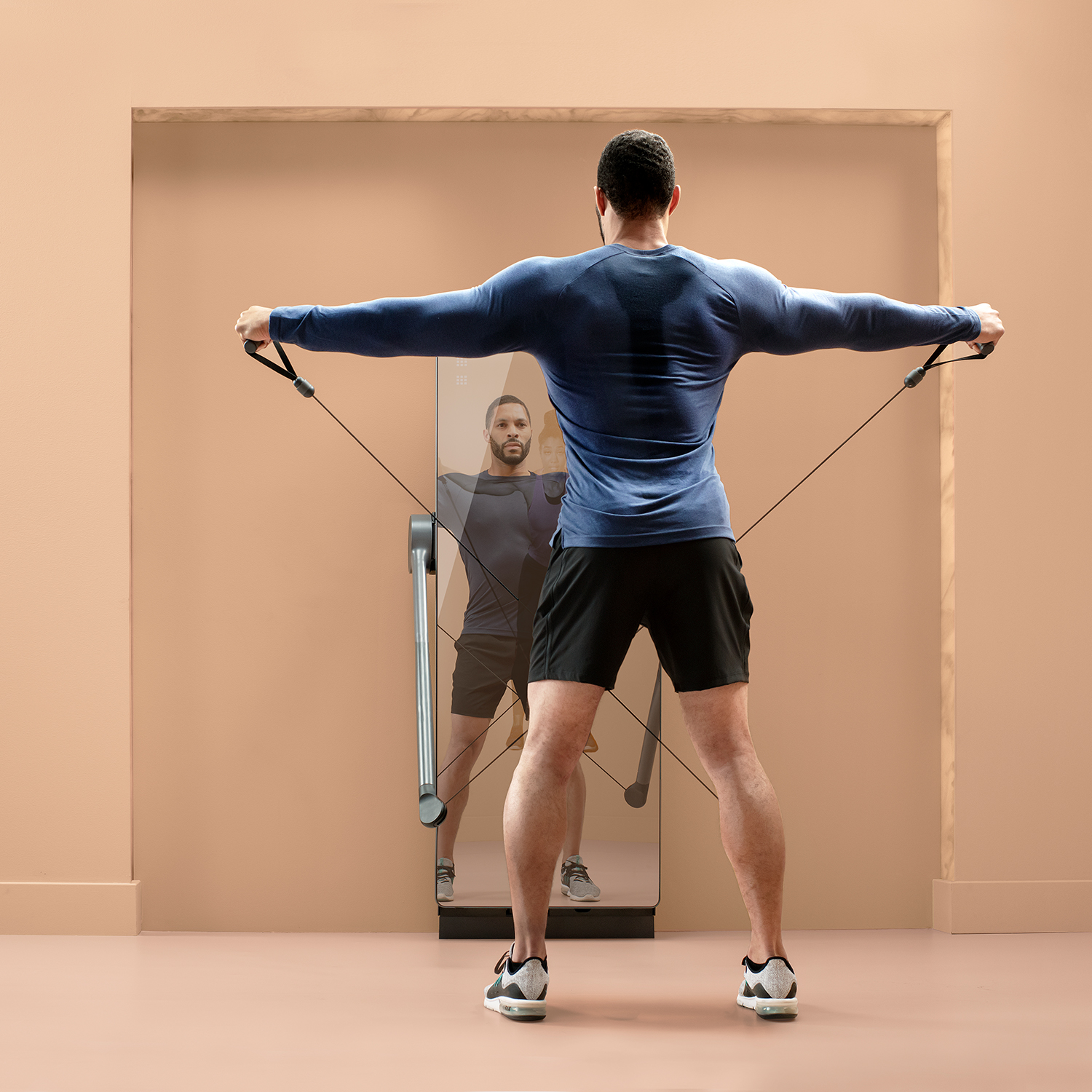 1. What Results Do You Want to Achieve?
The first thing you need to do is to write down your fitness goals. What do you intend to achieve? Are you looking to lose weight? Are you looking to build muscle? Do you want to improve your endurance? Or maybe you want to start boxing? If you are a beginner and your main goal is to improve your general fitness or you do not want to work out all the time, investing in a complete gym can be very expensive. 
For the best outcome, make sure that you do enough research and find out which smart gym equipment will suit your current needs. For example, if you pick the Echelon Reflect for your home gym, you will be able to access a huge library of live content and even on-demand content. Once you join the membership program the well-trained trainers will show you which workouts are the best for you so that you can enjoy your experience as you begin your fitness journey.  
2. How Much Space Do You Have in Your Home? 
One great advantage of investing in a smart gym is that they allow you to strength train and improve your cardio using very minimum machinery. Compared to the conventional exercise machines that are massive and heavy, smart gyms are compact, portable, and lightweight making them easy to fit in small spaces. However, if you are planning to buy several smart fitness machines such as the Hydro row or the NordicTrack Treadmill, ensure that you measure your space beforehand to avoid the disappointment of bringing machines home and they can't fit in the space provided. Secondly, consider storage space if you intend to put your fitness machines away after the workout. A fitness machine that is foldable or detachable is easier to put away and use the limited space you have for other purposes. 
3. How Much Can You Afford?
The truth is, smart home gym equipment is expensive. For you to experience the quality of a high-end machine in the comfort of your home, you must be ready to pay the premium. Be sure to check out several machines, their capabilities, and the prices before making your purchase decision. 
Remember, if you are planning to spend big, make sure that you have a solid commitment to achieving your fitness goals. The last thing you need is to invest heavily in a machine that you will hardly use.