What are the steps to start as a commercial snow removal contractor? With this post, we would provide you with a step-by-step guide to starting your own snow plowing business. It may appear as if it's an overwhelming task at first, but there are several steps you can take now to make the process much easier later on.
TIP: Before you start your venture, be sure to get the proper permits and licenses from your city or county. Government agencies love to crack down on businesses that don't follow the rules.
How to Start a Snow Plowing Business
If you live in a location that gets heavy snowfall—like Wisconsin state, Milwaukee WI, Madison WI, Appleton WI, Green Bay WI or Kenosha WI— and want to make money snow-plowing, these tips can help you figure out how.
Decide what type of plowing service you want to provide
Starting your own commercial snow plowing business can be a smart choice for those with the right skills and experience. The first critical step to take is to determine what kind of snow plowing service you want to provide. However, the location of your home and work, you may have several options:
Full-service plowing
This generally involves clearing all snow from sidewalks, driveways, and parking lots of residential and commercial properties in addition to residential streets and highways.
Residential plowing
If your home is in an area that gets heavy snowfall, but there aren't many businesses nearby, you might consider doing residential snow removal only.
Commercial plowing
While residential property owners will often hire a contractor for sidewalk clearing, businesses tend to take care of their walkways. This is an option if your property is adjacent to or near a business or two.
Identify the types of equipment you would need in your snow plowing business
There are several essential pieces of equipment you need to have in your snow plowing business. This equipment will help you to run your business effectively and efficiently. Let us have a look at the different types of equipment that you need to invest in:
A snow blower or plow
To clear snow from the surface, you need a snowblower or plow (you may wish to pick from this selection online if you can't get to a physical store near you). Alternatively, you may use a tractor fitted with a blade for this purpose.
Truck
Trucks are essential pieces of equipment for any business. To transport your product, you need to have a truck. The size and capacity will depend on the size of your business and the products transported by it.
Power shovel
This piece of equipment comes in handy when removing heavy snow from different surfaces. It is used in combination with a snowblower or plow.
Backhoe
Backhoe is used for digging trenches. It makes both commercial and residential snow removal easy and efficient.
Dump truck
It can transport materials like sand, salt, and other chemicals required for the snow removal business.
Snowplow
When starting a commercial snow plowing business, the first step is to buy a snowplow. This is a significant expense if you don't already own one. Choose a model that will suit your needs, but don't pay too much, or you won't have money left over for other items on this list.
Motor Home
This vehicle will serve as your home away from home. It can serve as a place for you and your equipment to stay warm during the winter months.
Service Truck 
This truck is a smaller version of your primary vehicle (above). It can be used for mowing lawns, hauling trash, moving things from A to B. If possible, it should have at least a four-wheel drive and an attached trailer. If you can't afford this second vehicle, I recommend mowing lawns in the summer to save up for it.
Snowblower/salt spreader/compact tractor
You'll need another piece of equipment so you can clear small driveways and walkways around your customers' businesses. A snowblower is generally best suited for smaller properties. At the same time, an attachment for your compact tractor will allow you to handle larger lots and sidewalks/driveways. Whether manual or electric-driven, these tools will save time and money when clearing light snows that might fall in your territory.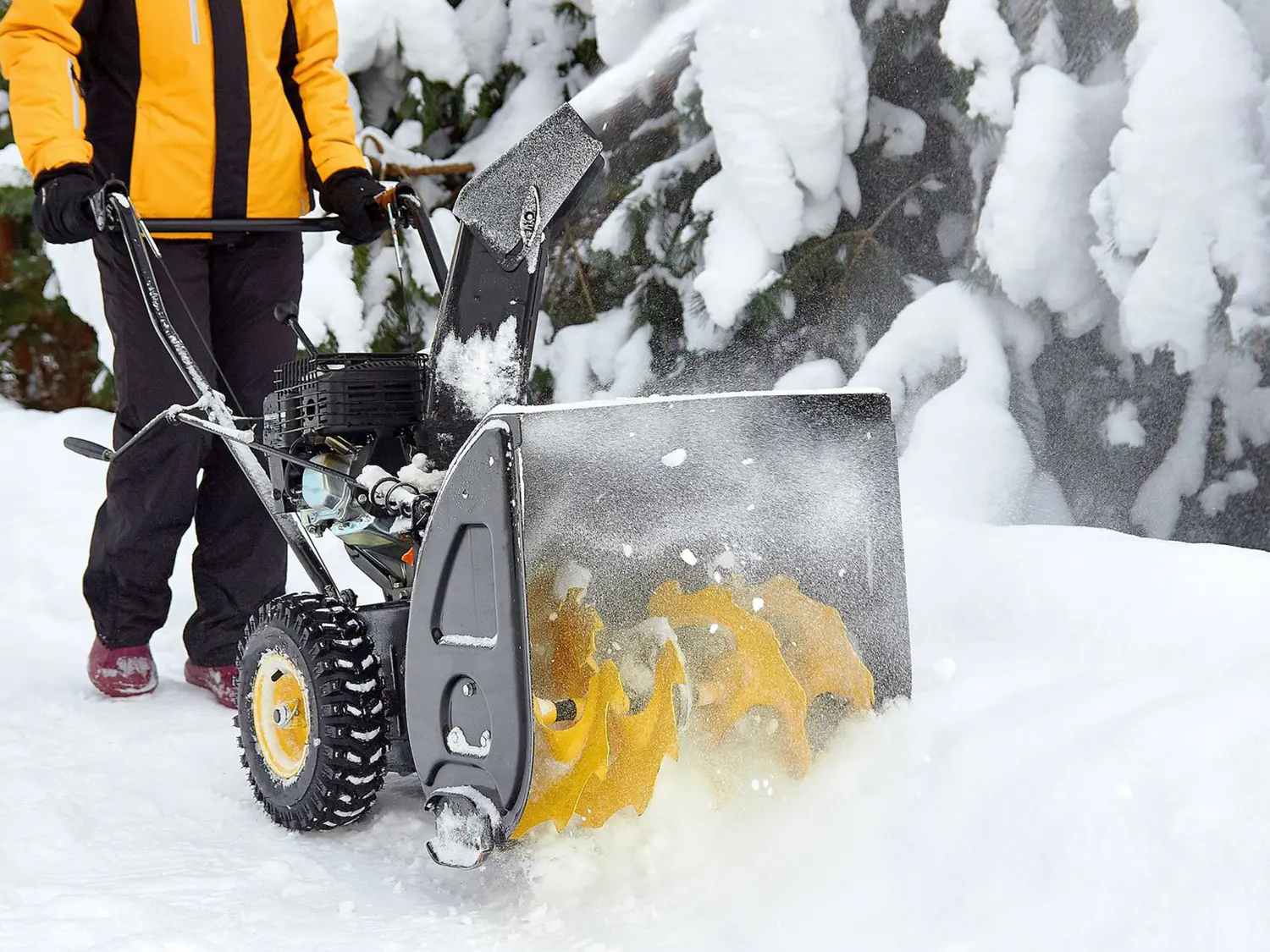 What is the cost of starting a snow plowing business?
The cost of starting a commercial snow plowing business depends on where you live, the equipment you need, and the number of employees you hire. To get an idea of what it will cost to start your own commercial snow plowing business, consider these three factors below:
Commercial Snow Removal Equipment Cost
The first thing you'll need to do is buy the tools and equipment needed for snow removal. This includes trucks, plows, spreaders, power washers, and other items. These can vary significantly in price depending on whether they're used or new and how much they're worth.
Commercial License Cost
In addition to the cost of purchasing commercial snow removal equipment, you'll also have to pay license fees to operate in many cities across the U.S. Some cities require a license, but others don't.
Employee Pay
You may have to hire employees at some point if you want to grow your business big enough that it's too much for one person to handle alone. When deciding how many employees you need, consider how much you'll pay them and whether or not they're covered by health insurance or workers' compensation. You should also make sure they're paid relatively by checking local wage laws.
What are the expenses of a snow plowing business?
The very nature of snow plowing makes it a seasonal business. You can't plow snow in the summer, so you have to plan your budget and expenses accordingly.
Some expenses are more accessible to predict than others. You know you'll have extra fuel costs in the winter, but what about unexpected expenses like damaged equipment? Suppose you don't have adequate snow removal insurance coverage. In that case, that's a significant risk you need to cover with savings or a loan from a bank or credit union.
Fuel is often the single most considerable expense for operating a snow plowing business. You can reduce these costs by using a smaller truck and ensuring that it's properly maintained.
What about labor costs? You'll need to offer competitive wages and benefits packages if you're hiring employees, especially if they're needed year-round. You'll also want to consider hiring independent contractors instead of full-time employees because they can reduce your overhead costs by eliminating paid sick days and vacation time.
Conclusion
There is no doubt that the best way to get started in commercial snow plowing is to begin little and climb your way up. Starting small means that you're not going to be overwhelmed with a tremendous job when money is tight, and it's challenging to find the time to do everything you need to do. You can take on some smaller jobs that will bring you some money.
TIP: Start with residential snow plowing while working another job or running your snow plowing business in your off time.
Want more? Read our other articles on some of the best practices for snow removal. 
Comments
comments