Proper sleep habits can do you a world of good. In addition to providing you with abundant energy, a good night's sleep can make you more alert, increase personal productivity and improve your general outlook. As such, anyone whose sleep habits leave a lot to be desired should look into ways to tackle this problem. When working to give yourself a soothing night's rest, there's no better place to start than the bedroom. As you'll find, certain decor choices stand to make or break the quality of your nightly respite.
Install a Good Ceiling Fan

 
A good ceiling fan can be a boon to your overnight comfort. Many people sleep better with a relaxing breeze, particularly those of us who hail from warmer areas and parts of the country that receive brutally hot summers. So, whether your bedroom lacks a ceiling fan altogether or your current fan has seen better days, now is the time to start exploring your options. For example, if you're in the market for a fan that doubles as a light source, simply limit your options to ceiling fans with lights.    
But aside from the lights, there are also other things to keep in mind when choosing a ceiling fan for your bedroom. First, consider the size of the ceiling fan. Generally, coverage and aesthetics are important considerations when choosing a fan. If you want your bedroom to look balanced, you need a ceiling fan that suits the size of the space. When it comes to the amount of space you want to cool, a standard-size fan may be perfect for a large room if it's placed above the bed.  
On the other hand, it's also important to consider which motor type is right for your bedroom ceiling fan. For example, if you want a more energy-efficient and quieter choice, a ceiling fan with a DC motor may be the right one for your personal sanctuary.
Invest in the Right Mattress

 
Your bed is the star of your sleeping space – and your mattress is your bed's most important component. That being the case, you should avoid cheaping out the next time you find yourself in the market for a new mattress. This isn't to say there's anything wrong with bargain hunting, but when seeking out the right mattress, the cheapest option doesn't necessarily equal the best option. Furthermore, the cheaper the mattress, the shorter its lifespan is likely to be. To complete the comfort of your bed – add quality bedding like a mattress pad, seersucker sheets, or comforters that will complement your mattress. 
Besides the options mentioned, you might also want to consider using linen bedding for your mattress. Unlike other types of bedding, linen bedding comes with several benefits. For example, it adds a touch of tranquility to your bedroom due to the linen fabric's texture, which has a massaging effect on the skin. It also has antibacterial properties that help prevent allergies. Since linen is considered a breathable fabric, it offers warmth during the winter season and coolness in the summer, making it the perfect fabric for creating a sense of calmness in your bedroom.
In addition to quality beddings, there are also other things to consider when looking for the perfect mattress. Given how much use most people get out of their mattresses – and how important proper sleep is to general well-being – price should not be the only factor you take into account when mattress shopping. While it's true that luxury mattresses will cost you more than lower-end mattresses, the former will probably provide you with a higher level of comfort and give you more years of reliable use.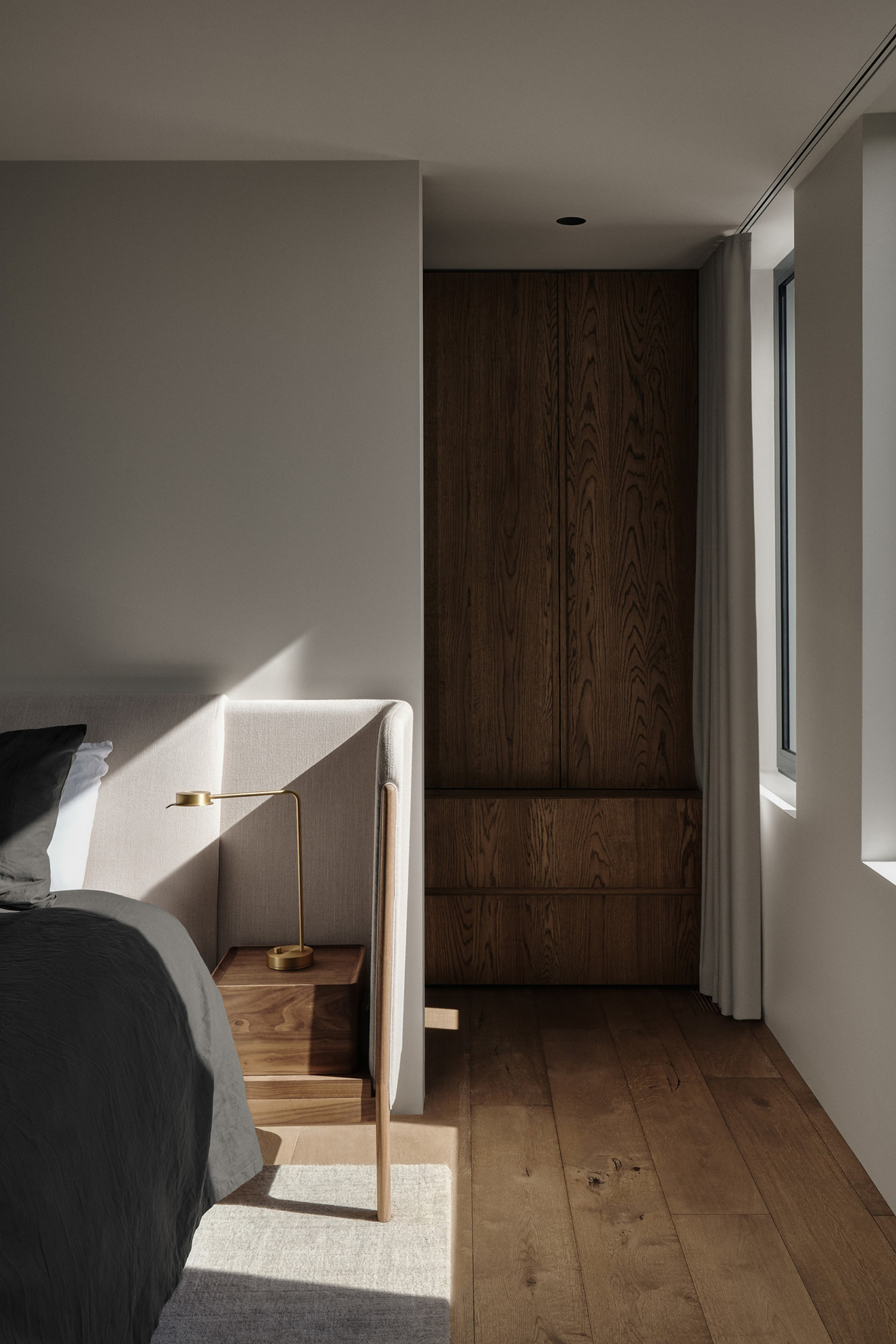 Take a Stand Against Clutter

 
A clear mind is a relaxed mind. Unfortunately, clearing one's mind when surrounded by assorted clutter can be a losing battle. Clutter, by nature, is chaotic, and chaos is a surefire detriment to inner calm. With this in mind, take an aggressive stand against bedroom-based clutter. For starters, this means bringing any glasses, mugs, or dishware you use in the bedroom to the kitchen as soon as you're finished with them. Secondly, if you have a habit of tossing dirty laundry onto the floor, invest in a roomy clothes hamper. This will ensure that all of your laundry is kept in one place and help eliminate potential tripping hazards. Furthermore, if you keep a fair amount of reading material and knickknacks in your bedroom, invest in good shelving.
If you have stuff on your bed, find time to clear it off. Keep it in a storage container or throw it away if it's not needed anymore. Also, remove everything under your bed to avoid piling of clutter. By doing all these, you can make your bedroom clutter-free.  
Keep Work Out of the Bedroom

 
Work is among the most stressful things in most people's lives. In addition to plugging away at the office, many of us habitually bring work home in order to get ahead and stay on top of deadlines. While working during personal hours is sometimes unavoidable, this doesn't mean you need to bring workplace stress into your sanctuary of calm. As such, make a point of keeping all work-related documents and devices out of the bedroom. If your work phone and personal phone are one and the same, this can serve as the sole exception to this rule. 
In order to maintain a healthy work/life balance, clear boundaries must be set. If your home is merely an extension of your workplace, there's almost no point in ever leaving the office. So, when working to establish a distinction between work and home, take care to start in the bedroom.   
Proper sleep is essential to daily functionality. Not only does sleep provide us with eight solid hours of relaxation, our brain also uses this time to repair itself and process information. So, if your sleeping space is lacking in the tranquility department, there's no time like the present to get on top of this problem. Fortunately, turning your bedroom into a den of relaxation is far from challenging. When it comes to enhancing this space's tranquility factor, a little bit of time, effort and knowhow are sure to go a long way.