If opening a restaurant has always been your dream, there's no reason why you shouldn't be able to achieve success, especially if you're a good cook or you're able to find experienced chefs for your business. 
However, there are many steps that you need to take when you're designing your restaurant and here are just some of them. 
Find the Right Supplies
Designing your restaurant is only one part of the battle. You also need to ensure that you have all the supplies you need for it to run smoothly once you've finished renovating it. If you have decided that you want to open a takeaway, or you simply want to give your customers the option of taking your food away with them, you'll need to consider searching for sustainable takeaway supplies. These will ensure that you can package your products in an eco-friendly and yet easy-to-handle way that keeps the heat and the taste locked in. 
For instance, if you're currently designing a takeaway restaurant, you should consider looking at the packaging supplies offered by companies like Vegaware, which provides paper rather than plastic bowls and containers. 
Think About Your Customers
The design of your restaurant needs to incorporate the needs of your customers. Instead of imagining precisely what you want your restaurant to look like, you should think about your would-be restaurant from a customer perspective. 
For instance, you should make sure that your restaurant is spacious and accessible to disabled people and wheelchair users. You should also make sure that you have all the right facilities, such as toilets. This could make the difference between your customers eating with you or another business.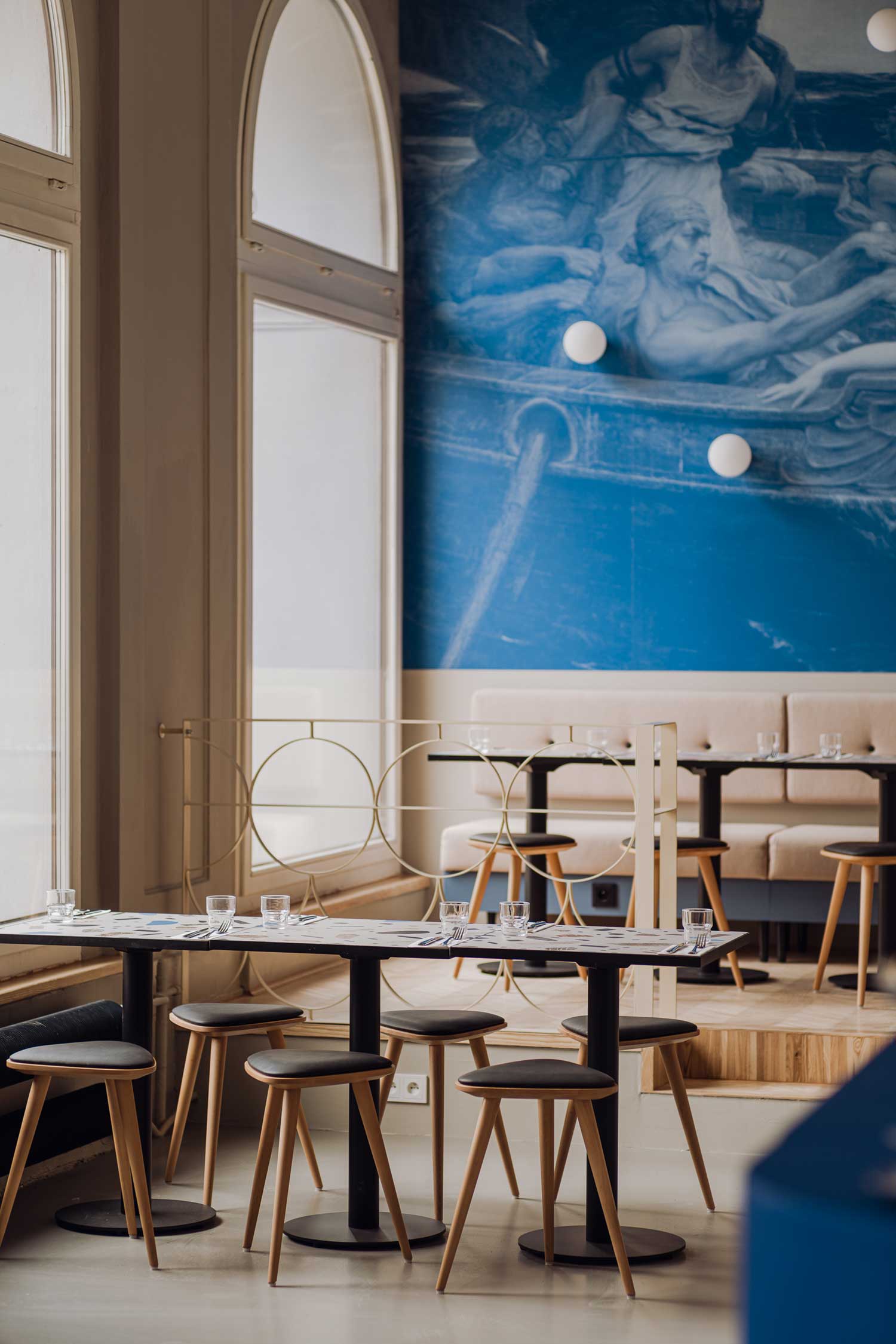 Register Your Company
Once the design process is underway, you should make sure that you've registered your company for tax purposes. You will also need a license to open a restaurant, especially if you're going to be serving alcohol and you will also need a license to serve food. It's also paramount that you get a food handler's permit to ensure that you're in line with the health and safety regulations of restaurants and that you think about this when you are designing your space. It's also important that you take out insurance before you finish designing your restaurant. 
Hire a Designer
As a restaurant owner, you'll have a lot of different tasks to think about, from registering your company to choosing suppliers, and this can take your attention away from design. You should consider hiring a designer who can take over most of the designing for you, allowing you to focus on the more intricate responsibilities of owning a business. 
Consider Your Theme
Every restaurant has a theme or aesthetic that can attract attention and ensure that it stands out from the crowd of restaurants in your area. You should think carefully about your restaurant's theme and whether this is purely decorative or ties to the type of food you have decided to offer to your customers.
Find Employees
No restaurant will succeed based only on its design. You need to make sure that you look around for employees who you can trust and who are reliable, especially in terms of cooking staff. You should also look for employees who have customer service experience and who are willing to have a constantly friendly face for those they serve.