UK practice ZCD Architects has recently added a concrete extension to the lower ground floor of a Victorian terraced house in London. The clients wanted to expand the main floor to create a more sociable space centred around the kitchen (one of them used to be a chef so much of life centres around cooking and entertaining). The extended space creates a more fluid relationship with the garden where they spend as much time as the weather permits, cooking on the barbecue and being outside.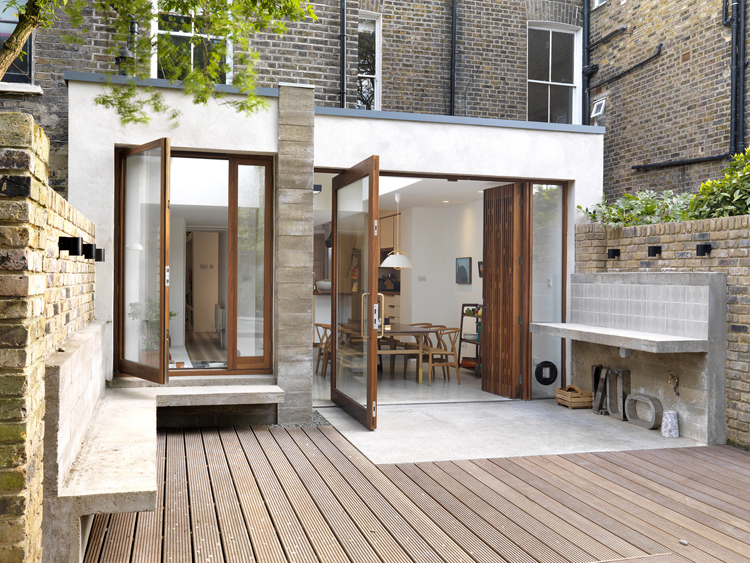 The response was a carefully considered extension to the side and the rear, which wraps around the existing rear volume of the house. This existing volume is allowed to 'hover' into the new space.
A bespoke polished concrete floor extends from the kitchen at the heart of the house, out into the garden, creating a seamless space through materiality. Externally the concrete folds up from the ground to form an external cooking worktop on one side and a low bench on the other, which catches the sun in the evening.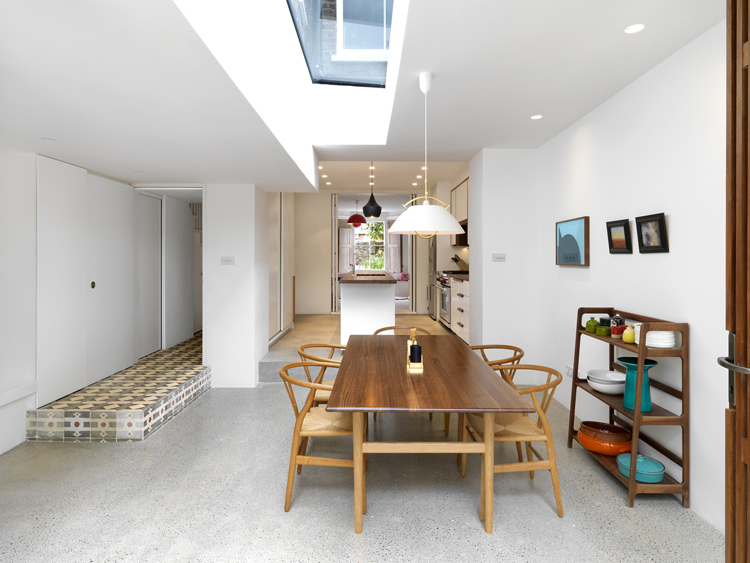 A cast in-situ shuttered concrete wall forms a division between two different spaces within the new extension; one is an intimate seating area with a bay window which opens up to the exterior concrete bench, and the other a new dining area which opens fully to the garden via a large pivoting timber framed door.
The palette of materials was also carefully considered – the warmth of iroko timber combined with the rawness and texture of the concrete wall, and the polished concrete floor with black aggregate chippings, off-set against the decoration of the encaustic tiles reveals an approach which is less precious about style and more focused on the integrity of the materials used.
all images courtesy of ZCD Architects