As part of his master's thesis design project at the Basel School of Design in Switzerland, Travis Purrington has re-imagined the American currency. Inspired by the Swiss Franc's (CHF) ambitious redesign process (the currency is thoroughly redesigned every 20 years by way of contest), the goal was to develop a similar updated iconographic system better representing the advancements and culture within the American society.
This particular series plays on themes of human discovery and endeavors to connect achievement, theory and the fundamental properties of life. This is of course not a conspiracy to trivialize or shun the great deeds of the past, but to communicate principle rather than effigy permeating through the spirit of industrial, organic and elemental systems.
Recently renowned design studio Snøhetta has been selected to redesign the back of Norway's new banknotes.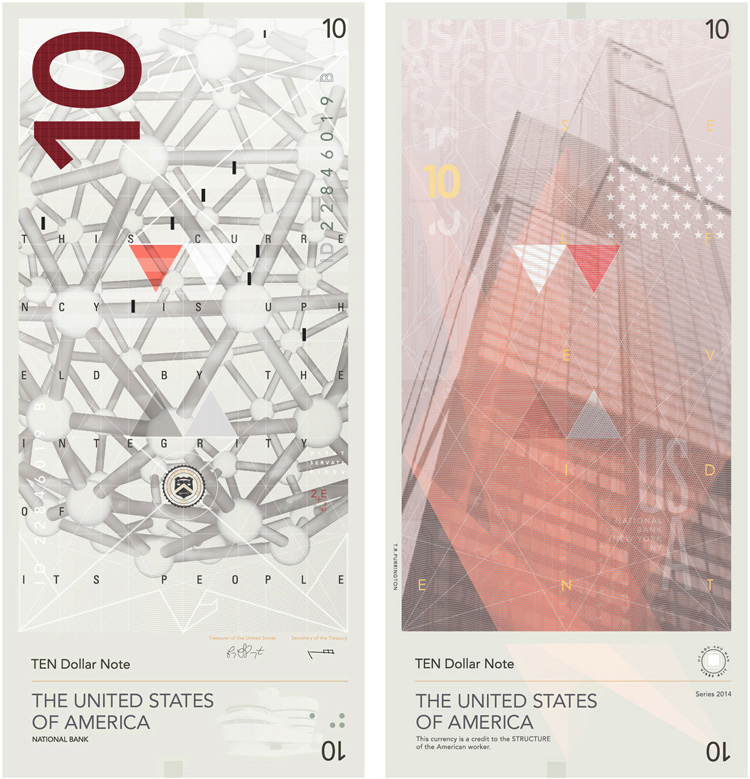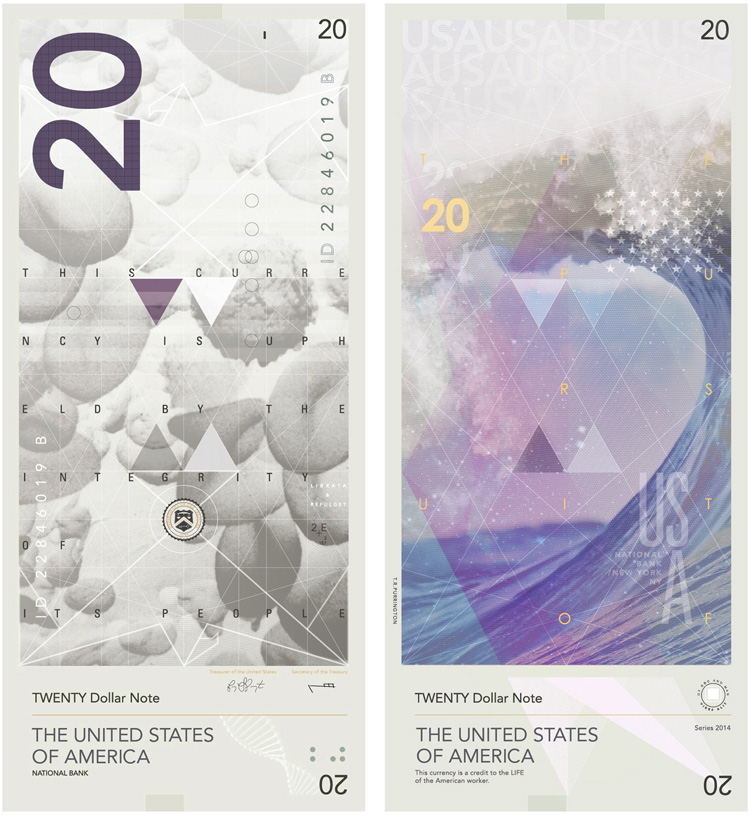 all images courtesy of TRAVIS PURRINGTON